Linq Voip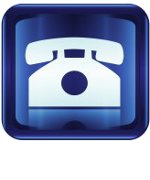 Bulk Deals
2+ lines:
4+ lines:
8+ lines:
IVR and call queues
Free incoming number
24+ lines:
FEATURES
Unlimited worldwide calling for a one time payment
100% money-back guarantee
VoIP phone provided, no computer needed
Plug and play installation procedure
As clear as a land-line, or your money back
Receive return calls after you have called someone
Optional priority call barge feature
Optional incoming number to receive calls
Toll-free numbers (1800) available too
More info
Unlimited International Calls for a Monthly Fee!
Linq's VoIP is an international Internet phone service with unlimited ISD calls for a monthly fee. Our phone attaches directly to your broadband connection; no computer needed. 3 plans cover every need. Our payment structure and money back policy make it easy to try our service.
Plans to cover every need
Payment structure that inspires confidence
First payment for just 3 months to test service.
Remaining payable after 3 months!
100% Money Back Guarantee. (See below)
No computer needed
Free broadband Internet phone to make calls, no need for a computer
Plug and play installation procedure
Complete installation support
100% Money Back Guarantee

Changed your mind after the first payment? Get 100% of it refunded!
Made the second payment and want to discontinue? Your salesperson has a plan for that too!

Useful Features Click on one of the following plans for more info:

RETURN CALL
When you make a call, your callerID will be set to a number from the country called where possible. The person you have called can then call you back by dialing that number. It will first try your box, and if that fails dial any mobile or landline number you put in your online console under PSTN forwarding. For such calls you will be charged only for forwarded calls at standard rates.

You can use this feature to allow your near and dear ones to call you cheaply, or to reduce your cost to call high priced destinations. The number he calls you on is permanent. You have to dial a phone just once for the called party to be able to call you back for life from that phone! Unused callerIDs will however be deleted after 6 months to a year.
PRIORITY CALL BARGE
Not able to get through? Try our priority call barge by adding another zero before the number. Priority calls are charged at the next higher slab. i.e. if the call would normally cost Rs4.89, it will now cost Rs6.89.
3 Party Conference
When in a call, flash your phone, you will get a dial tone again. Dial #512# and then the number of the third party. After third party answers, flash your phone again to conference all 3 callers.

Feature available on our standard devices.
MULTI PARTY CONFERENCE
This service is useful for those that regularly make International conference calls involving 4 - 50 people. The conference can be operator dialed or by participant dialin into our many access numbers across the world.
Steps to do multiparty conference
To begin conference dial 123 using our VoIP service to setup a conference. Conference room number is 9 followed by your UID.
To start calling participants press '0'. You will be prompted to enter the number you wish to call. Dial the number and after the call is answered press '0' to add the person to conference, or '*' to disconnect and go back to conference.
Repeat above step for each person you want to add to conference.
Participants can also join the conference by dialing our calling service access numbers. When prompted to 'dial number you wish to call' enter userid with a prefix 9 (like 91555000024) followed by PIN if set.
The person who initiates the conference can leave anytime and can rejoin by dialing 123. He can get the admin menu by pressing '*'.
| | |
| --- | --- |
| Designed to be used without planning | Since it involves many, designed to be planned |
| Can add a third party to any call after dialing | Must begin by setting up conference room |
| Available only on standard hardware we provide | Available on hardware/software whether or not provided by us |
DID Country List
| | | | | | | |
| --- | --- | --- | --- | --- | --- | --- |
| Country | Code | Rent/month | Mobile Numbers Available | Local Address Requirement | Documents Required for Local Address | National Numbers with no Address Requirements Available |
| Australia | 61 | 250 | ✗ | ✓ | ✗ | ✗ |
| Finland | 358 | 250 | ✗ | ✓ | ✗ | ✓ |
| France | 33 | 250 | ✗ | ✓ | ✓ | ✓ |
| Germany | 49 | 250 | ✗ | ✓ | ✓ | ✗ |
| Ireland | 353 | 250 | ✗ | ✓ | ✓ | ✓ |
| Italy | 39 | 250 | ✗ | ✓ | ✗ | ✗ |
| Luxembourg | 352 | 250 | ✗ | ✓ | ✗ | ✓ |
| Netherlands | 31 | 250 | ✗ | ✓ | ✓ | ✓ |
| New Zealand | 64 | 250 | ✗ | ✗ | ✗ | ✗ |
| Norway | 47 | 250 | ✗ | ✓ | ✗ | ✗ |
| Poland | 48 | 250 | ✗ | ✗ | ✗ | ✗ |
| Portugal | 351 | 250 | ✗ | ✗ | ✗ | ✗ |
| Switzerland | 41 | 250 | ✗ | ✓ | ✗ | ✗ |
| USA | 1 | 250 | ✗ | ✗ | ✗ | ✗ |
| United Kingdom | 44 | 250 | ✓ | ✗ | ✗ | ✗ |
| Austria | 43 | 500 | ✗ | ✓ | ✗ | ✓ |
| Belgium | 32 | 500 | ✓ | ✗ | ✗ | ✓ |
| Brazil | 55 | 500 | ✗ | ✗ | ✗ | ✗ |
| Bulgaria | 359 | 500 | ✗ | ✓ | ✗ | ✗ |
| Chile | 56 | 500 | ✗ | ✗ | ✗ | ✓ |
| Croatia | 385 | 500 | ✗ | ✓ | ✓ | ✗ |
| Cyprus | 357 | 500 | ✗ | ✗ | ✗ | ✗ |
| Czech Republic | 42 | 500 | ✗ | ✓ | ✗ | ✗ |
| Denmark | 45 | 500 | ✗ | ✓ | ✓ | ✗ |
| Dominican Republic | 1829 | 500 | ✗ | ✗ | ✗ | ✗ |
| Dominican Republic | 1849 | 500 | ✗ | ✗ | ✗ | ✗ |
| Estonia | 372 | 500 | ✗ | ✗ | ✗ | ✓ |
| Greece | 30 | 500 | ✗ | ✓ | ✗ | ✗ |
| Hong Kong | 852 | 500 | ✗ | ✓ | ✓ | ✗ |
| Hungary | 36 | 500 | ✗ | ✓ | ✓ | ✗ |
| Israel | 972 | 500 | ✗ | ✗ | ✗ | ✓ |
| Japan | 81 | 500 | ✗ | ✗ | ✗ | ✗ |
| Latvia | 371 | 500 | ✗ | ✓ | ✗ | ✗ |
| Lithuania | 370 | 500 | ✗ | ✗ | ✗ | ✗ |
| Malaysia | 60 | 500 | ✗ | ✗ | ✗ | ✓ |
| Malta | 356 | 500 | ✗ | ✗ | ✗ | ✓ |
| Mexico | 52 | 500 | ✗ | ✗ | ✗ | ✗ |
| Panama | 507 | 500 | ✗ | ✓ | ✗ | ✗ |
| Peru | 51 | 500 | ✗ | ✗ | ✗ | ✗ |
| Puerto Rico | 1787 | 500 | ✗ | ✗ | ✗ | ✗ |
| Puerto Rico | 1939 | 500 | ✗ | ✗ | ✗ | ✗ |
| Romania | 40 | 500 | ✗ | ✓ | ✗ | ✓ |
| Singapore | 65 | 500 | ✗ | ✓ | ✓ | ✗ |
| Slovakia | 421 | 500 | ✗ | ✓ | ✗ | ✗ |
| Slovenia | 386 | 500 | ✗ | ✓ | ✓ | ✗ |
| South Africa | 27 | 500 | ✗ | ✓ | ✓ | ✗ |
| Spain | 34 | 500 | ✓ | ✓ | ✗ | ✗ |
| Sweden | 46 | 500 | ✓ | ✓ | ✗ | ✗ |
| Turkey | 90 | 500 | ✗ | ✓ | ✗ | ✗ |
| Argentina | 54 | 750 | ✗ | ✗ | ✗ | ✗ |
| Bahrain | 973 | 750 | ✗ | ✗ | ✗ | ✓ |
| El Salvador | 503 | 750 | ✗ | ✗ | ✗ | ✗ |
| Georgia | 995 | 1000 | ✗ | ✓ | ✓ | ✓ |
| Colombia | 57 | 1250 | ✗ | ✗ | ✗ | ✗ |
| Vietnam | 84 | 1250 | ✗ | ✗ | ✗ | ✗ |
| Korea South | 82 | 4500 | ✗ | ✓ | ✓ | ✗ |
Toll Free List
| | |
| --- | --- |
| Country | Per minute (Rs) |
| AUSTRALIA | 2.89 |
| BAHRAIN | 3.89 |
| CANADA | 0.99 |
| DENMARK | 24.89 |
| FRANCE | 10.89 |
| GERMANY | 10.89 |
| ISRAEL | 2.89 |
| SPAIN | 1.49 |
| SWEDEN | 8.89 |
| UK | 3.89 |
| USA | 0.99 |